We take a practical and 'Keep it Simple' approach to developing a straightforward and user-friendly management system that provides ongoing support to your business.
We have a comprehensive toolbox available to improve your business performance. Whichever course of action is chosen, we will always work to your time scales and budget.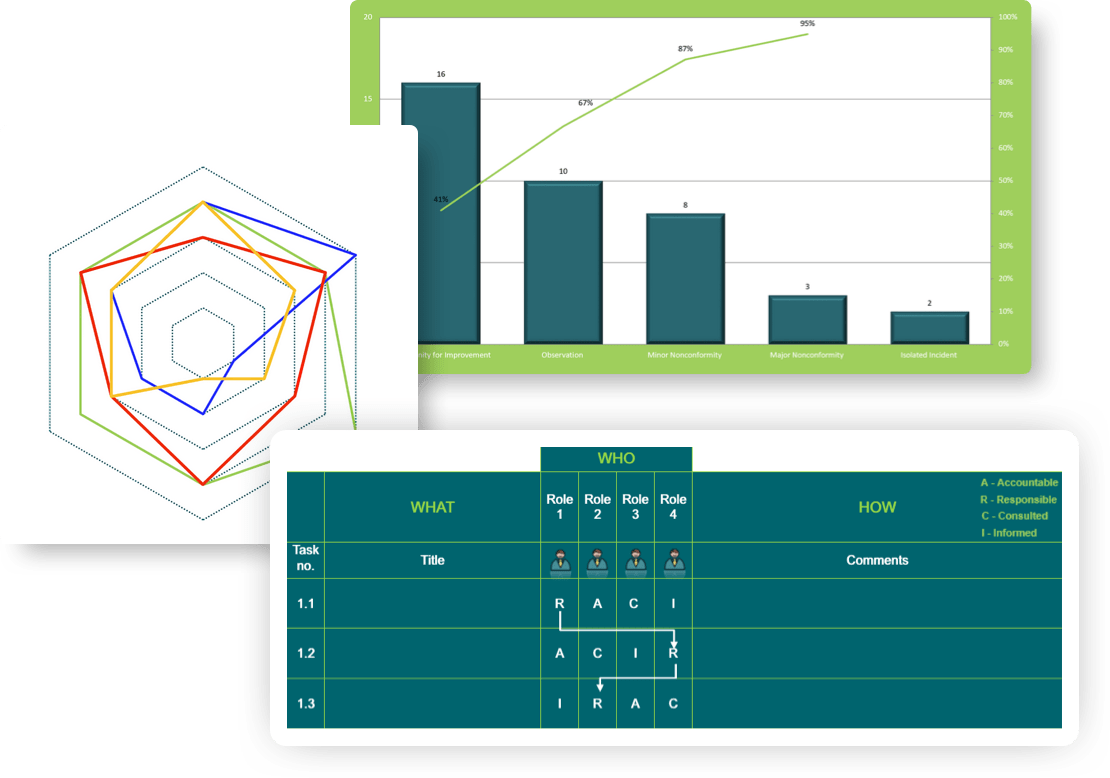 Process
Through an understanding of the business, identify and map the relevant processes and their structure.
Using these process maps together with flowcharts and RACI (Responsible, Accountable, Consult and Inform) methodology produce clear and concise communication of the business method.
Mandos Software
Through HayReid's Associate Dealer agreement with Mandos Software, we are able to provide Author process management software to document your management system. Sophisticated HTML output integrates with the most recognised document management applications.